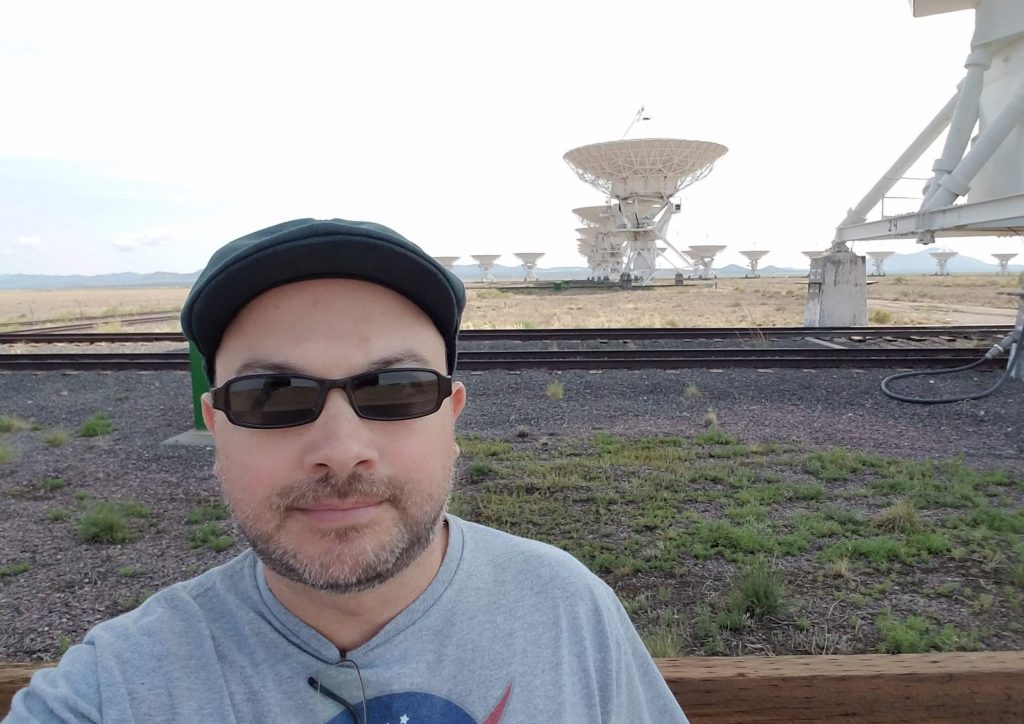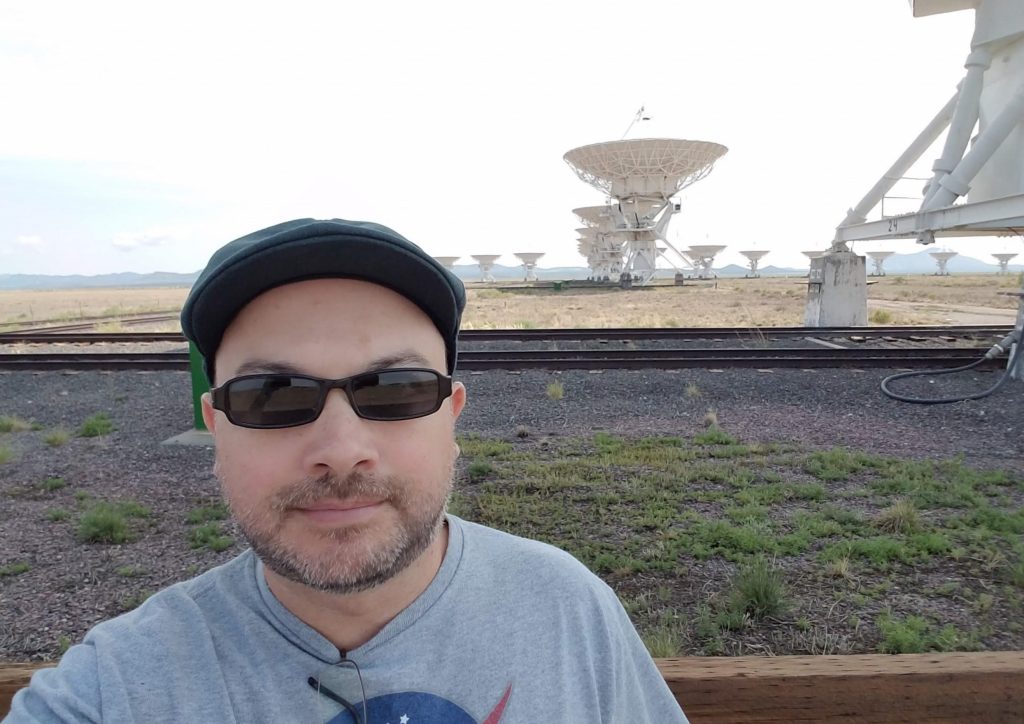 Let's talk about gear!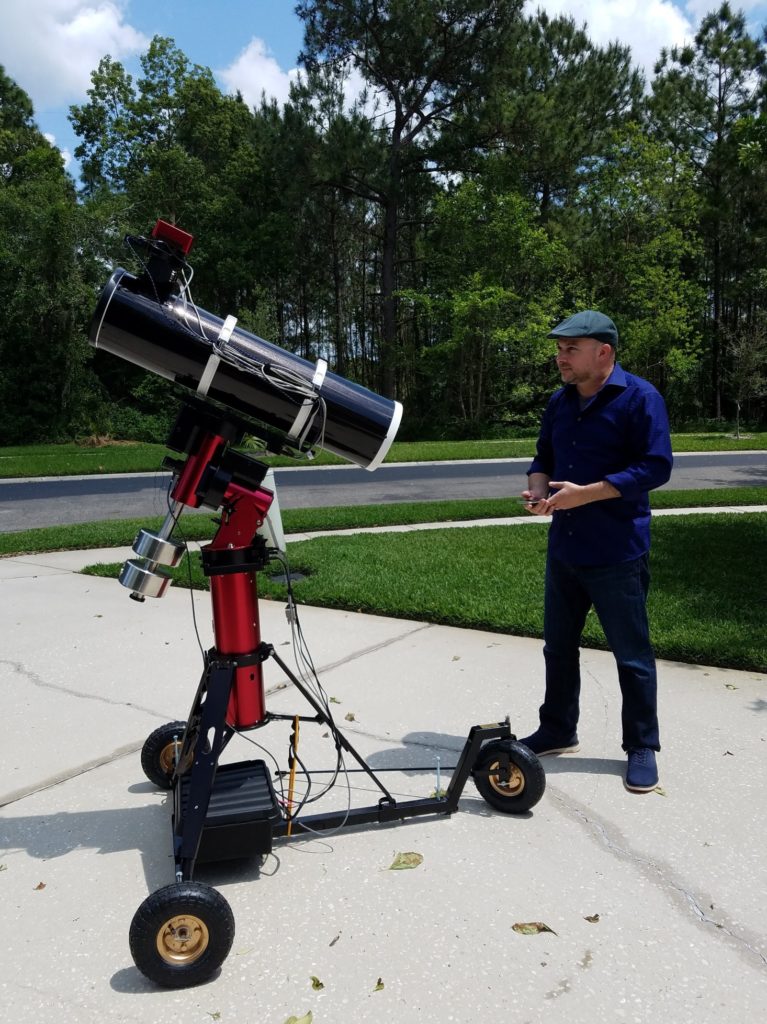 This is my primary telescope, "Scopey McScopeFace" 🙂 It's a Sky-Watcher StarLux 190MN (Mak-Newtonian), on a Paramount MyT mount from Software Bisque. The camera I use most often these days is an Atik 383L+, which I use with LRGB and narrowband filters to produce color images. I also have a ZWO ASI294MC Pro and an Atik 414EX camera in my arsenal for deep-sky imaging. My rig also has a Moonlite motorized focuser, and the whole thing is controlled by software called TheSkyX Pro and CCD Autopilot.  The whole thing is sitting on a ScopeBuggy in this shot, but it has since moved into my home observatory now that we've moved to a larger lot. You might still catch me in the driveway observing planets though!
For star parties, outreach events, and planetary imaging, I also have a Celestron 11″ EdgeHD Schmidt-Cassegrain telescope. While imaging the planets, it is paired with a ZWO ASI224MC camera driven by FireCapture.
Deep sky images are processed with PixInsight, Photoshop, the Astronomy Tools action set for Photoshop, and Topaz DeNoise. Planetary images are processed with AutoStakkert, RegiStax, and Photoshop.
Other stuff I do
When I'm not collecting really old photons, I run Sundog Software and Sundog Education.
I'm an active supporter of The Planetary Society and board member at large for the Central Florida Astronomical Society. I also collect Star Trek costumes, props, and production artifacts and maintain No-Hate News. I'm married to a Nintendo princess who is the watcher of the cosmos.
In the past I made video games and ran engineering teams at big websites.
You can follow me personally on LinkedIn.